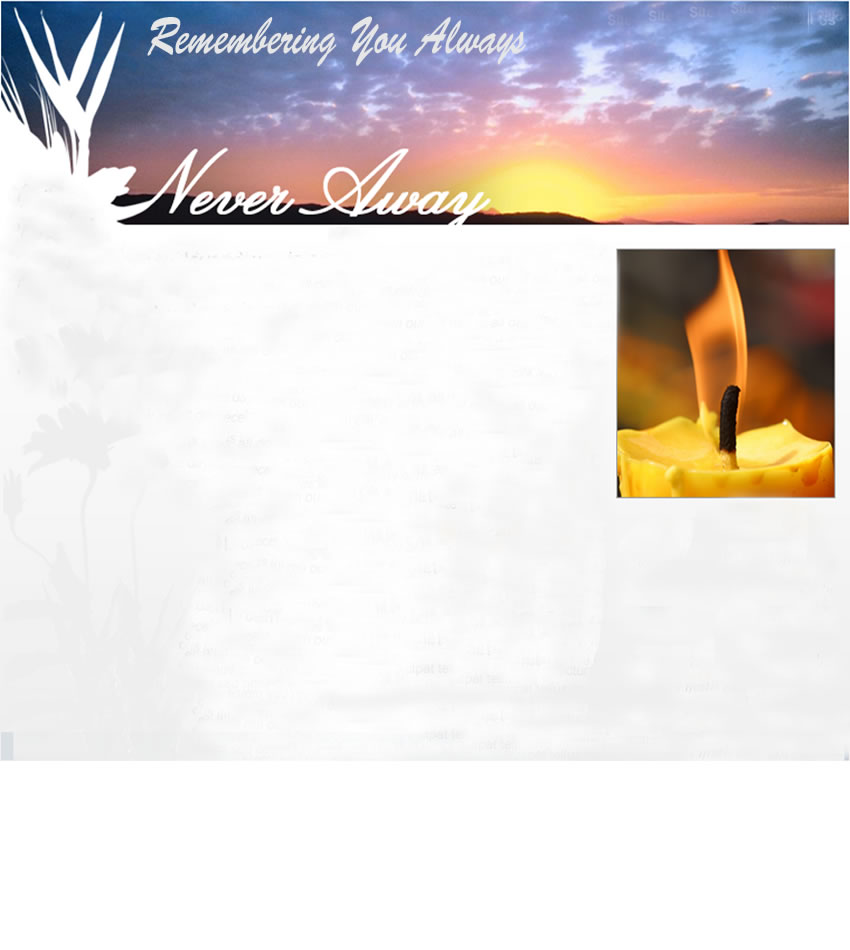 mob.no 0759 097 8896...
........
.email
..........Privacy
Remembering
Remenbering on Special Dates:- ---
...Remembering anniversaries is important but difficult to cope with when it comes
Most people say the thought of the day is worse than the day itself.
...As you'll be thinking about the person, make an occasion of the day by going to a place you enjoyed together, going to the grave and having a quiet time of reflection, listening to music that you and your loved one enjoyed, lighting a candle for the person.
...
Remember! death comes, but love never goes away.

..Would you believe that is possible to feel closer to someone afterthey have died, than when they were on earth with us!
..How do you ask you departed to come and visit you-simple-just ask them-talk to them via one of their photo, piece of clothing, and so on.
..Unfortunately there will always be triggers-on, television, music, clothing, person of roughly same age again losing thier life. This will take place in years to come.
The worst is Christmas, New Year,Birthdays.